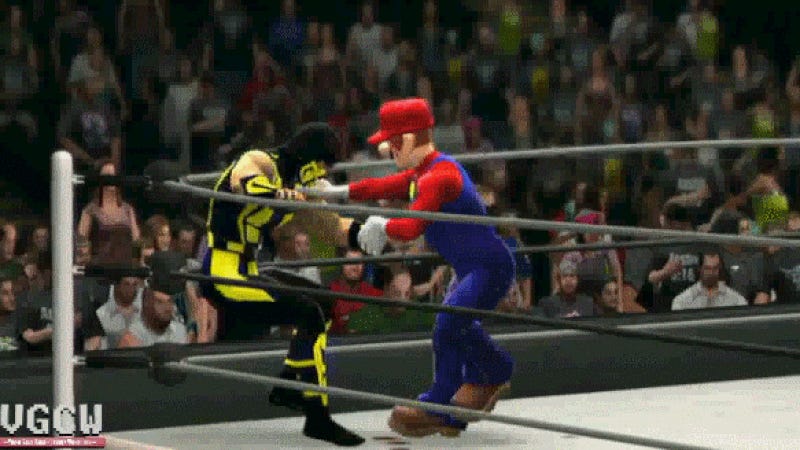 Ghosts, weddings and hit-and-runs are all just small threads that wrestling has used throughout the WWE's legacy to drive storylines. But for the non-wrestling fans who prefer their action in the vein of Celebrity Deathmatch, there exists a small but fervent community of wrestling modders, crafting some of the most exotic and extravagant cards in the business while working hard to stay afloat.

Known as CAW, or Create-A-Wrestler, Leagues, fans host a variety of events throughout the year, pitting custom wrestlers against each other in royal rumbles, ladder matches and title card fights. The extent to which these custom characters can go is limited only by imagination, and the limits of the modding tools available. Michael Myers of Halloween fame is a favorite, and some matches feature greats like John Cena or Triple H against Superman or Mr. Clean.
My own introduction to this sort of wrestling content was through cut-and-directed events like the Undertale wrestling feature, a 40-minute production with storylines, score and an actual plot that ties every match and promo together.