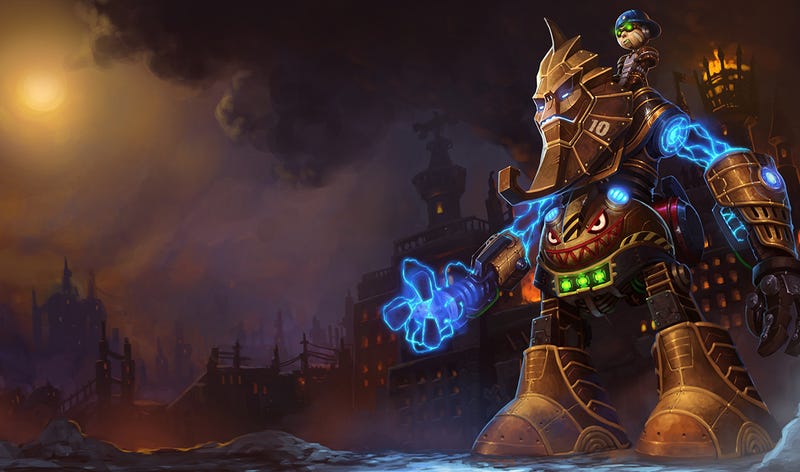 Last week, a player who goes by "Take the Draw" in League of Legends was handed a 14-day ban. The punishment wasn't because of the champion they played, but the way they were playing it—and now, Riot risks setting a precedent for how you have to play the game.
At the start of a normal match of League of Legends, each of the five players on both teams choose a champion to play, working together to choose a team that can win. Some characters are only effective in a single defined role, while others are more flexible. The difference is often denoted by putting a role-prefix on the champion's name; for example, saying "support Trundle" indicates that the player is going to play Trundle as a support role, rather than to the solo lane in top or into the jungle.
Playing support Nunu isn't unique in League of Legends, though he's been much more frequently played as a strong counter-jungler. His ability to consume jungle creeps—the neutral monsters that spawn in the woods between the lanes that divide the map—makes him quite effective at stealing monsters from the enemy's side of the map, denying them precious gold, experience, and additional bonuses for killing camps.