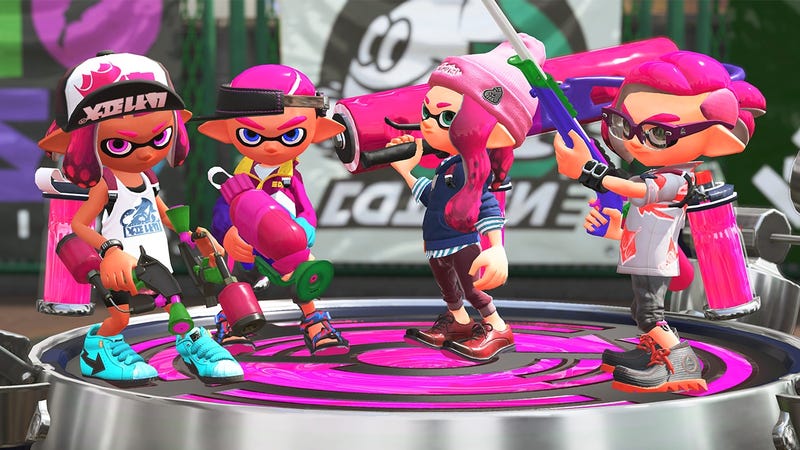 A portion of the Nintendo Switch's reveal trailer showed two esports teams filing into an arena, picking up some Pro controllers and gearing up for a round of Splatoon in front of a roaring crowd. While seemingly fantasy, Splatoon 2 as an esport isn't entirely out of the realm of possibility.

Nintendo of America recently tweeted a surprising announcement: That Splatoon 2 would be able to connect 10 Switch consoles over LAN for a private match, four on each team and two observers able to spectate from player-perspective or an omniscient overhead view.
These two facts in tandem might indicate a marketing push to try to force "esports" in as a buzzword for a non-endemic game. Most of the best, and biggest, scenes come from grassroots efforts. Street Fighter was born in the fluorescent depths of arcades, Dota 2's grandaddy was built on the bones of another game and Super Smash Bros. Melee almost revels in being an esport with no real publisher or developer support. Often the esports cart is put before the proverbial horse.
Splatoon isn't quite the same though. This quirky, ink-based squid-shooter wasn't pushed as an esports title for its release on the Wii U, and despite being on the Wii U, it gradually garnered a following.