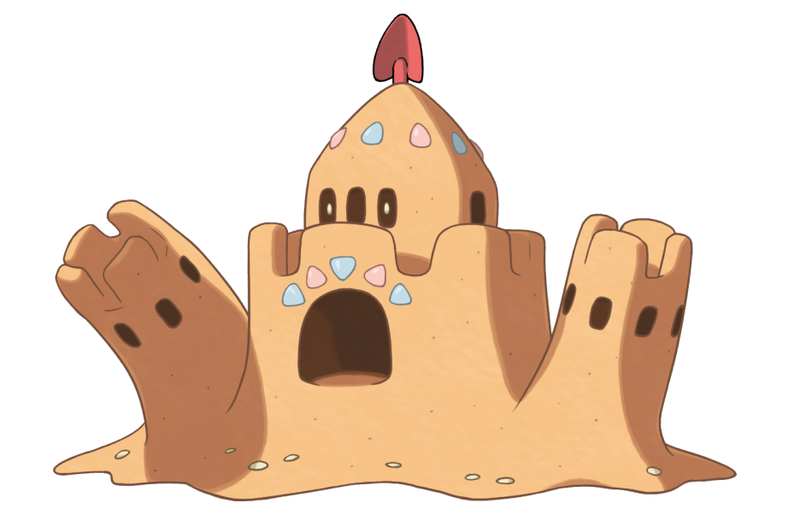 At the start of 2017, nobody really considered Palossand, Pokémon's sandcastle monster, to be noteworthy for competitive play. Then, the top-four World Championship finisher Markus Stadter lost against a Palossand-centric team live on a Twitch stream.

After that, Stadter decided try the Palossand gimmick using Pokemon Sun & Moon's new QR "rental" feature, which allows you to temporarily adopt new teams. That's when a meme was born.

Stadter's Palossand team ended up including Smeargle, Tapu Koko, Gigalith, Porygon Z, and Celesteela, a roster that allowed him to win a local tournament. In casual play, the team was affectionately named "Sandcastles in the Sand," after the Robin Sparkles hit single in How I Met Your Mother. Stadter even played the song as he destroyed people online.