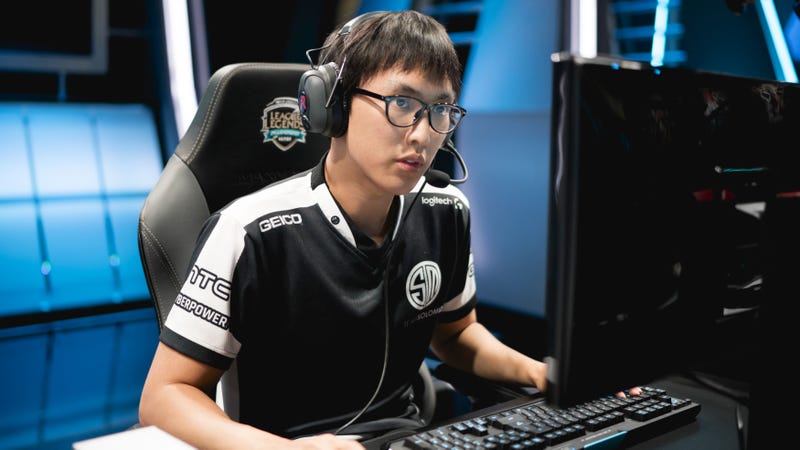 Yiliang "Doublelift" Peng will be playing for Team Liquid for the rest of the League of Legends spring split, after a last-minute trade from Team SoloMid earlier this week. The game's all-time leader regular season kills, he'll need to start racking them up in a hurry.
The trade mirrors the concept of loaning out players in soccer, though the dollar specifics of the deal were unannounced, and are hazy. Peng will play for Team Liquid for the rest of the split—the League schedule is separated into spring and summer periods, called splits—and then be released to try out for Team SoloMid again for the coming summer split.

Liquid sorely needs wins to avoid relegation, and are grasping for a lifeline. They already moved a star marksman to mid in search of wins, and though the move paid dividends in their debut match, Liquid lost their next match to Echo Fox, and still needs help.