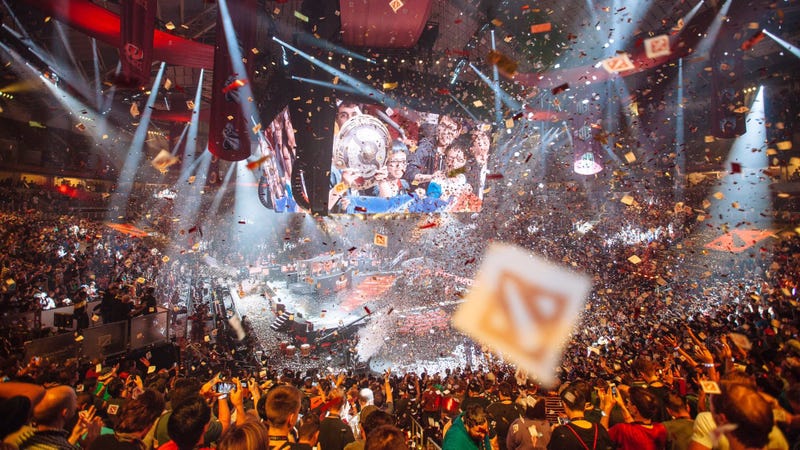 The Kiev Major, the second and final major of the Dota 2 season before the next International (Dota 2's world cup), is facing a raft of problems. Travel issues, ticket scalpers, and changing dates are dredging up ghosts of majors past.

In December, it was announced that the Kiev Major would take place from April 20–23. Last week Valve pushed it back to April 27-30 to "help reduce potential conflicts with other tournaments." That other tournament is the Dota 2 Asia Championships 2017, whose main event takes place from April 1–4. The original three weeks in-between the two events sounds like plenty of time, until you take into account that every major has both open and regional qualifiers that take up at least a week, as well as travel time.
Kiev, Ukraine, is a prime location for a Dota major, given Eastern Europe's long history with the game. Popular players like Natus Vincere's Danil "Dendi" Ishutin and the entire Virtus.Pro lineup hail from the region, and part of Dota's hazing phase is learning to recognize certain Russian phrases in pub games. Russians in particular are having a tough time making it to the major, though.